Motorola Hospitality & Retail Solution

FREE SHIPPING & PROGRAMMING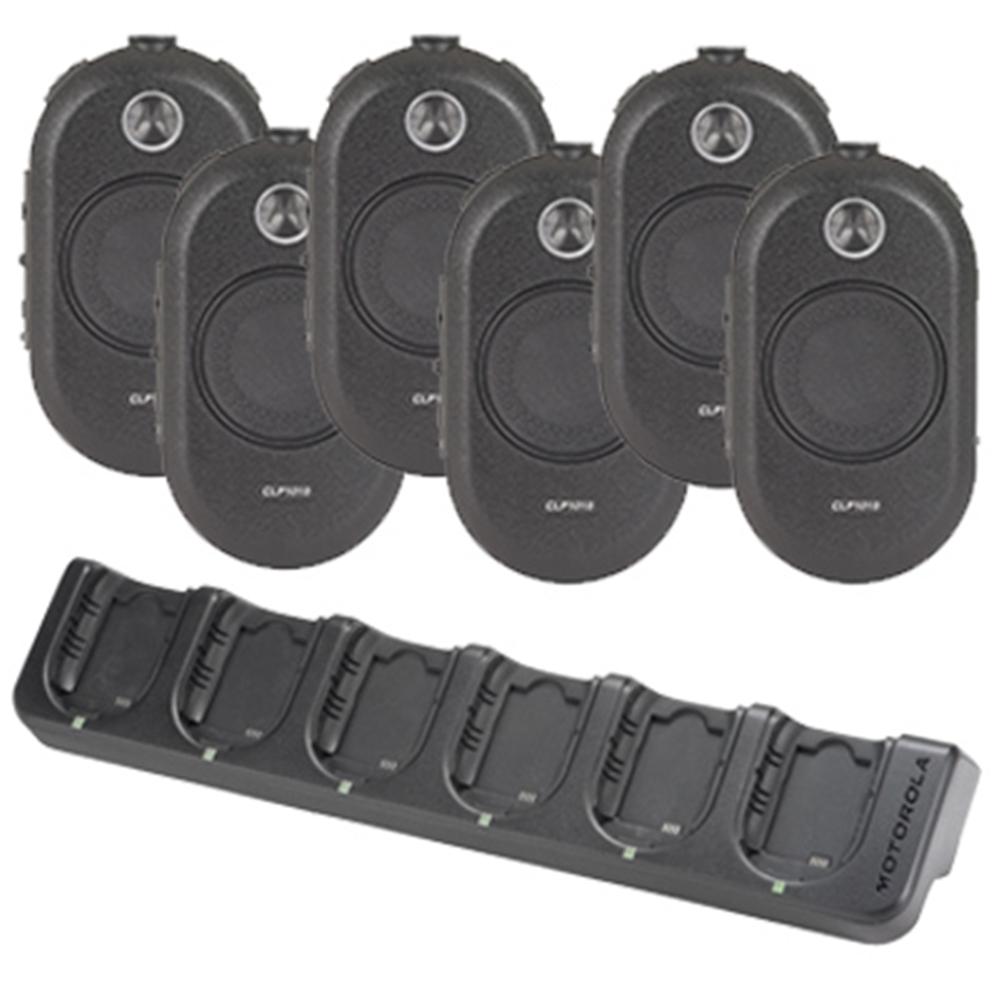 Package Includes:
6x Motorola CLP-107 (Single Unit Chargers Included)
6x CLP Batteries
6x Holsters
6x Earpieces
6x Complimentary programming and configuration of radios


Optional Upgrade:
Upgrade to Multi Unit Charger for $290 (Valued at $319)
Worth Noting:

If you have a rotating staff roster, it is more economical for you to purchase additional ear pieces with your package so that each staff member is assigned their own ear piece for hygiene sake, rather than to purchase each team member a radio.


These radios require private frequencies to be programmed in, we can either use your existing channels (frequencies), or we can apply for one on your behalf.


Easy to use, no training required.
Compact - one of the smallest two-way radios available on the market
Sleek & modern design
Lightweight and non intrusive
Radios can take up to 4x Channels
Now your team can stay connected with the productivity tool that combines comfort, durability, and simplicity.
The Motorola CLP Two-Way Radio is the sleek radio that gets the job done without getting in the way. Designed specifically for retail, hospitality, and restaurant environments, CLP is small and lightweight, with simple one- button, push-to-talk operation. All this performance is packaged in a sleek, contemporary design.
Flexible carry options let you wear CLP on a belt or a versatile magnetic clip, giving you the comfort and freedom to match your style
Now you can deliver it with style and ease. CLP allows your team to stay connected, reduce errors, and respond quickly to other team members, customers or guests. Motorola CLP–it's productivity with personality. and workplace environment. Your customers demand rapid response and superior customer service.




Clear, strong audio makes communicating easy in noisy environments, and the durable design and long battery life will stand up to the everyday wear and tear of your fast-paced business.


Request a quote to get in touch with one of our friendly team if you are unsure or have any questions.